Program Overview
The purpose of the Mentor program is to give Agile professionals the opportunity to share their passion and experience with newly-certified PSM I Patriots. A mentor serves as an advisor, coach, teacher, and guide.
For Agile professionals who wish to share their passion and experience, but cannot commit to a mentor/protégé relationship, Agile for Patriots welcomes one-time individual contributions during the two-week practicum, or after the formal portion of the program concludes.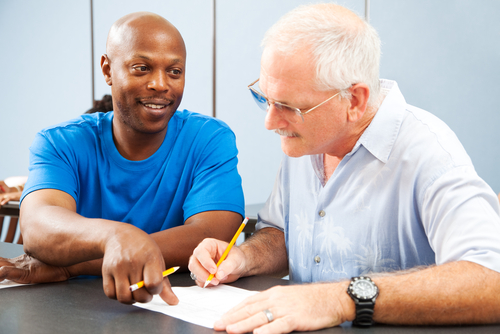 One-time mentoring opportunities
✔ Present a 60 to 90-minute Agile topic, in person or via Skype, during the practicum
✔ Share job search tips with Agile for Patriots students
✔ Lead a tour of an Agile workplace
✔ Invite a program graduate to shadow you in your workplace
✔ Introduce program graduates to other Agile professionals
✔ Coordinate an internship for an Agile for Patriots graduate
FAQ
Q: What qualifications should I have to be an Agile for Patriots mentor?
A: The most important is a willingness to share your passion and experience.
Q: What is my time commitment as a mentor?
A: Interaction frequency and format is at the discretion of the mentor and protégé.
Q: How can I get more information?
A: Please send an email to [email protected] to express interest and to discuss how your skills can best be aligned with a Patriot's experience and career goals.
Q: Who would I mentor?
A: Mentors are paired with an Agile for Patriots graduate who has a strong interest in Agile and Scrum, and is seeking a rewarding career in the industry. Program graduates are profiled on the Alumni page.
Q: How are matches made between mentors and protégés?
A: The Agile for Patriots co-founders work with program alumni to match mentors with graduates who have similar interests and career goals.
Q: What happens after a mentor and Patriot are matched?
A: The mentor and protégé are introduced via email. After that, it's up to the mentor and protégé to coordinate their interactions. If the match proves unsuitable, either party may contact the program coordinators to request a change.