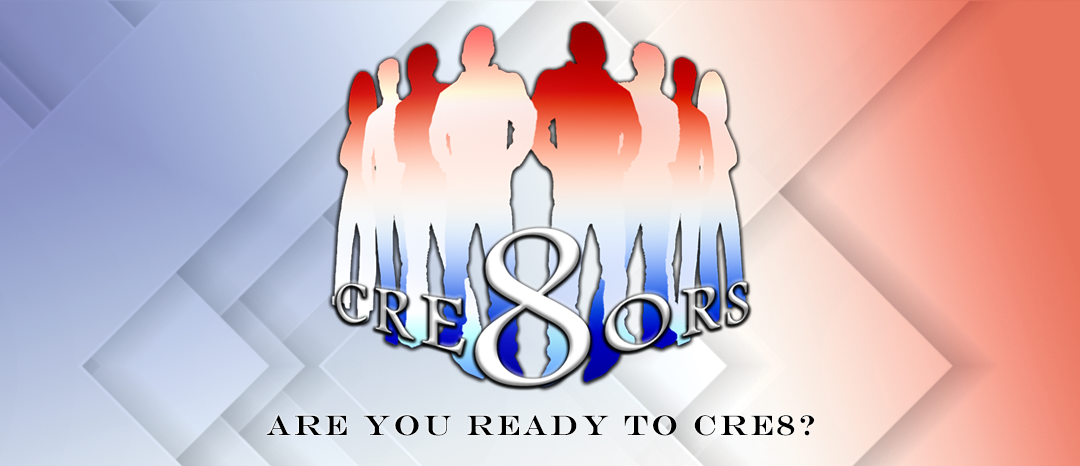 Who Are We?
We are the Cre8ors! A collective team of Active Duty and Reserve Servicemembers, Veterans, and Spouses who are on a mission to show the world that we have that Agile mindset. The directive of the Cre8ors is the development of high-quality products. We all came together as strangers, but we will continue on as a family.
During this cohort we have embraced the Scrum framework and have implemented several new collaborative tools. As a self-managing team, we hold each other accountable. We believe in the Scrum Values as our foundation, and our foundation is strong. Every member of the cohort has provided input in building and/or completing elements of the Scrum Artifacts. We have completed three Sprint iterations, each consisting of three days, which have included all of the required Scrum Events.
Our journey does not end here. It is only the beginning. All of the Cre8ors are lifelong learners and leaders who have gained skills and experiences that are impossible to replicate. We are ready to take our skills and experiences to our next chapter. 
Our question to you is: Are you ready to Cre8?
Agile For Patriots
Agile for Patriots (AFP) is a Dallas-based non-profit that provides military veterans and their spouses with focused Agile training, practical experience, and Professional Scrum Master certification.
AFP Mission
Preparing military Veterans and their spouses for Agile careers through training, coaching, certification and practical experience using the Scrum framework.
AFP Vision
All graduates of the Agile for Patriots program are employed with fulfilling roles in Agile Value Delivery.
Significance of AFP Graduates
An AFP Graduate has been hand-selected to participate in the program. They are trained from day one through ten to understand and comprehend the meaning, purpose, and goal of delivering Scrum through the Agile framework. The AFP Graduate gains real-life experience through a two-week practicum where each AFP Graduate has an identifiable role. We use the current industry software applications to accomplish the assigned tasks. These efforts elevate the AFP Graduate far ahead of the other candidates.
Why Hire an AFP Graduate?
When it comes to leadership, teamwork, resiliency, integrity, and readiness, we have it! As Veterans and military spouses, we are required to react quickly, adapting to new information in dynamic and critical situations. We have acquired knowledge that brings the benefit of increasing productivity while lowering costs. We remain customer-focused, produce value driven outcomes, and reduce delivery timeframes for work we are assigned. Our military service has instilled the flexibility to adapt to any situation that may arise.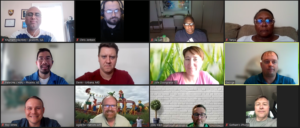 Joey Klein gave the cohort a fantastic presentation on the fundamentals of Jira as well as walking through some of the uses of the program. We discussed inputting user stories, taking ownership of tasks, and generating burndown charts.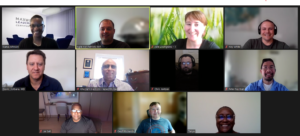 Kiana J. gave the cohort a high-level overview of Kanban. The overview and associated exercises using Miro definitely helped the team out. We learned some great lessons today. Thank you for your incredible insight.

Taylor Hageman provided the cohort a superb overview of the many opportunities Fewell Innovation provides. The cohort looks forward to the many opportunities to keep moving forward in our Agile journey as well as opportunities to give back.
Jai Salters from ACT NOW EDUCATION gave the cohort an overview of his organization and community. It's awesome to have such a knowledgeable and resourceful member within the cohort. A true resource for the military community.

Derek Lane provided a No Holds Barred Q&A for the cohort. This Q&A provided lessons learned and best practices, but most importantly the idea of how to accept change. The cohort had several questions. Thank you for all the great insights.
David Hardy of DXC Technology provided the cohort an exceptional overview of what his vast experience has taught him. Two great takeaways from his presentation; "Change without measurement is not worth changing" and "Learn every time you fail!".

Jeff and Kevin Bubolz  showed the cohort their agile journey and helped the cohort with not just answering the question of "What is Agile?", but also, "Why be Agile?". Many thanks for a very entertaining and interactive presentation.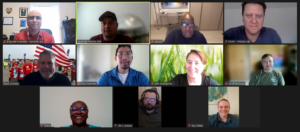 Mark Lindsley showed the cohort his journey as a product owner and gave us some great advice on being a product owner. We would like to thank Mark for being today's guest speaker and for the amazing discussion and insight.
Josef Haberl, ICP-ACC, CSP-SM shared with the cohort his journey of over 25 years in IT and over 10 years in Agile as a Product Owner and now as a Scrum Master. Thank you for the discussion on having the right mindset and the associated presentation.
The Cre8ors would like to express our utmost appreciation to the Agile for Patriots Board for the extraordinary opportunity that the Agile for Patriots program provided our team. The program built by Agile for Patriots co-founders Ravi Verma and Greg Gomel is a valuable resource for the military community. We thank them for continuing this program and allowing us to participate. We would also like to directly thank board members Dale Bailey, J.W. Washington, Adrian Galarza, David Whitley, Don McGreal, Ceceille Palmer Malcolm, Tabatha Baxter, and Shari Barchus for supporting the practicum.
Are You A Veteran Interested In The Opportunity To Earn A Certification?
Receive training and PSM I voucher to earn your PSM I certification. For more information click here.
Once you complete your PSM I certification and are in good standing with the Agile For Patriots program; you will be eligible to attend training for additional scrum certifications.