Program Overview
Agile for Patriots graduates have the aptitude and attitude to be successful in an Agile environment. With a record of success in meeting unpredictable challenges during military service, program graduates are dedicated and motivated to succeed.
Program participants earn Professional Scrum Master I certification and complete a two-week practicum with hands-on Scrum Team experience. The full program curriculum is outlined on the Patriots web page. Our alumni will be outstanding Agile team members.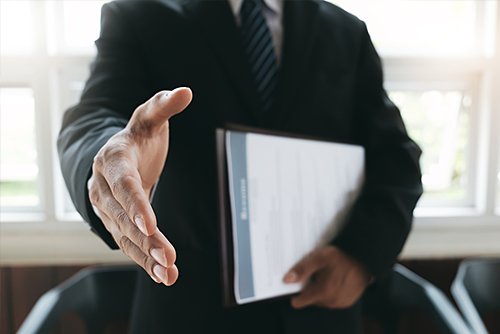 Why should I hire an Agile for Patriots graduate?
Hiring a veteran is good business
Research shows that hiring Veterans is good business, particularly when it comes to entrepreneurship, resiliency, mission strategy, and team-related goals and actions. Learn more: "The Business Case for Hiring a Veteran: Beyond the Clichés."
Veterans are geared for accomplishment
Veterans are dedicated to completing their assignments
Veterans are trained for teamwork
The very nature of military service requires collaboration with people from diverse backgrounds. Veterans are natural team players.
Veterans take responsibility seriously
Military missions are often a matter of life or death. Veterans take responsibility personally and seriously!
Veterans are flexible
Flexibility in fluid situations is a regular feature of military service. A veteran's ability to adapt to constant change is an indispensable quality in an Agile environment.
Veterans are quick learners
Military service requires veterans to embrace unfamiliar tasks and to learn new skills quickly—critical attributes in an Agile environment.
Hiring a veteran may provide business tax credits
Businesses may receive incentives for hiring veterans. For example, the Work Opportunity Tax Credit (WOTC) can be up to $9,600 for each veteran hired.
How can I help if I'm not ready to hire now?
Employers who are not able to offer permanent positions can contribute to program success in numerous other ways:
✔ Guest speakers share best practices and recommendations
✔ Workplace tours provide valuable observation of Agile environments
✔ Venue space for the two-week practicum reduces program expenses
✔ Internships offer hands-on experience to program graduates
Please Contact Us if you have other ideas to support our Patriots
FAQ
Q: What information is readily available on program graduates?
A: Graduate profiles are posted on the Alumni page of this website.
Q: How much does a job posting cost?
A: Allies in Service will help you hire a veteran at no cost. More!
Q: How do I hire an Agile for Patriots graduate?
A: Allies in Service maintains information on each program graduate. Please contact Community Relations at 214-438-6224 for more information. Allies in Service is a 501(c)(3) non-profit and does not charge fees from veterans or employers.
Q: Do I get a tax credit for hiring veterans?
A: Only the Internal Revenue Service (IRS) can award tax credits for hiring veterans. Visit the IRS website for more information.